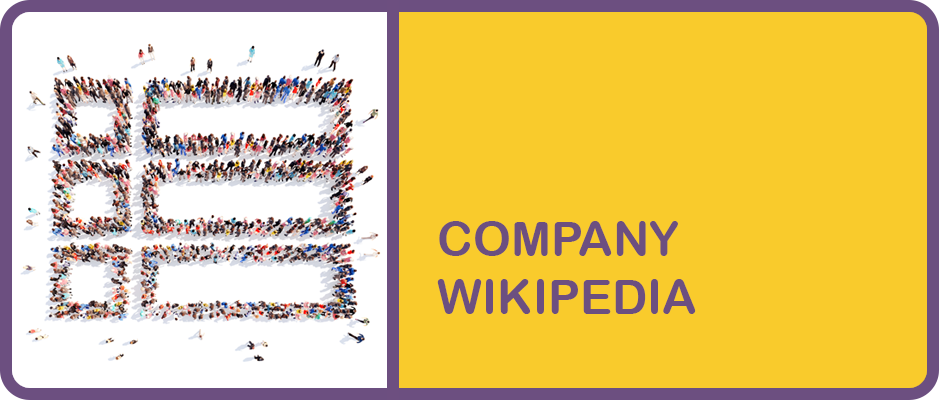 How much time do you waste looking for something another colleague already knows?

The company wikipedia is a tool to collect the experience of the people who work in the organisation in one place – the Know-Wow web environment. To build a workplace culture together and share the information assets that make everyone's job easier, every day.
An "encyclopaedia", built "by" the organisation "for" the organisation, is a point of entry to turn the knowledge of each individual into a universal resource. A "point of entry" means that not all knowledge is shared in the wiki solution, but that the wiki solution is the gateway to explore all sources of internal and external knowledge: other IT tools, other data entry systems, websites, publications, etc.
Previous experiences, completed projects, ideas, glossaries, company policies, work procedures: the Know-Wow wiki is the ideal tool to locate the information you need fast, when you need it, helping you save time and improve the quality of your work.
Are you an international company?
No problem. Know-Wow is available in all the languages you need.